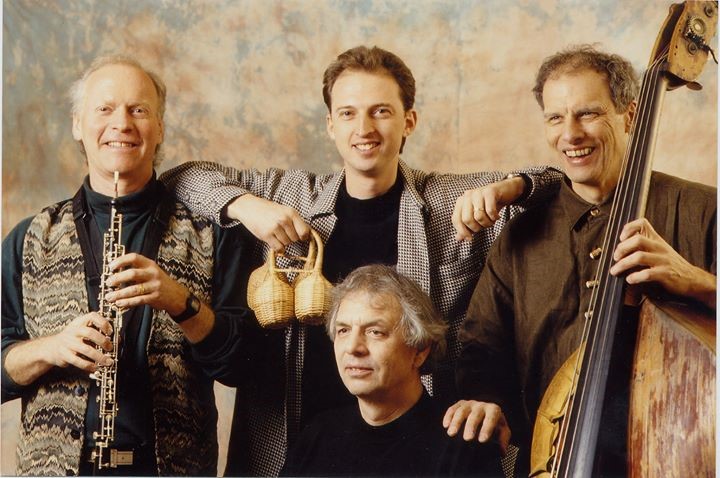 Oregon Innsbruck 2010

Übersicht

Herkunft
Eugene, Oregon, U.S.
Genres
Jazz, New Age, World Fusion, Chamber Jazz

Aktiv

1970 – …
Labels
Vanguard, ECM, Elektra, Portrait, Intuition, VeraBra, Chesky, CAM Jazz

Zusammen-Arbeit

Paul Winter Consort, Elvin Jones, Zbigniew Seifert, Tchaikovsky Symphony Orchestra of Moscow Radio
Website
www.oregonband.com
Mitglieder

Ralph Towner – Gitarre, Keyboard
Paul McCandless – Blasinstrumente
Paolino Dalla Porta – Bass (ab 2015)
Mark Walker – Schlagzeug (ab 1996)

ehemalige
Mitglieder

Collin Walcott († 1984) – Perkussion, Sitar
Trilok Gurtu – Perkussion (1986-1991)
Arto Tunçboyaciyan – Perkussion (1996)
Glen Moore – Kontrabass (bis Frühjahr 2015)
Geschichte
Die Anfänge der Gruppe Oregon gehen bis in die zweite Hälfte der 1960er Jahre zurück. Ralph Towner und Glen Moore waren die Begründer der Gruppe. Ende der 1960er Jahre – der (falschen) Legende nach trafen sie sich zuerst auf dem legendären Woodstock-Festival – kam Collin Walcott dazu. 1972 später kam Paul McCandless, mit dem Walcott und Towner bereits gemeinsam im Paul Winter Consort spielten, zur Gruppe. Damit war die Stammbesetzung des Quartetts gefunden.
Bis 1980 war das Quartett viel auf Tour und spielte auch in Europa. In der Zeit entwickelte sich das Spiel der Gruppe nicht einheitlich, sondern bediente eine ganze Bandbreite von Jazz-Stilen.
1980 machte die Gruppe eine schöpferische Pause, um schon ein Jahr später wieder mit neuem Sound auf der Bühne zu stehen. Mit seinen elektronischen Elementen war dieser Sound in den 1980ern zeitgemäß. Der veränderte Gruppenklang geht vor allem auf Ralph Towner zurück und seine neu entdeckte Leidenschaft für das Keyboard, teilweise aber auch auf die Ästhetik des ECM-Produzenten Manfred Eicher.
1984 starb Collin Walcott bei einem Autounfall. Nachdem sich die Gruppe entschlossen hatte, weiterzumachen, saß 1985 Trilok Gurtu für die nächsten Konzerte am Schlagzeug. Das Studio-Album Beyond Words 1995 spielten die drei Musiker (Towner, Moore und McCandless) dann alleine ein. Ein Jahr später kam als vierter Musiker Mark Walker, zunächst nur für einige Stücke, hinzu. Im Frühjahr 2015 trennte Moore sich von Oregon, um mehr Zeit für seine eigene Musik und seine Familie zu haben.
(Wikipedia.de)
---
For over three decades OREGON has inspired audiences in renowned concert halls including Carnegie Hall, Lincoln Center, Berlin Philharmonic Hall, and Vienna's Mozartsaal; at international jazz clubs and major festivals such as Montreux, Pori, Berlin, Montreal, and Newport Jazz; and on tours throughout the U.S., Canada, Mexico, South America, Eastern and Western Europe, India, Pakistan, Nepal, Sri Lanka, Bangladesh, Algeria, and Australia.
OREGON began in 1960 at the University of Oregon with undergraduate students Ralph Towner and Glen Moore who formed a musical friendship on bass and piano inspired by Bill Evans and Scott LaFaro and later by Brazilian music. Moore earned a degree in history and literature and Towner completed his in composition, taking up guitar in the process. In the mid 60's, they both traveled to Europe. Towner studied classical guitar in Vienna with Karl Scheit; Moore studied classical bass in Copenhagen and sat in with such greats as Ben Webster and Dexter Gordon. By 1969, both were living in New York City, playing with a community of young musicians who formed the great fusion bands of the '70's including Weather Report and the Mahavishnu Orchestra.
Performing with folksinger Tim Hardin at the '69 Woodstock Festival, Towner and Moore encountered two members of the Paul Winter Consort who introduced them to the music of that group. In the studio with Hardin, Ralph and Glen connected with sitar and tabla player Collin Walcott. He was a graduate of Indiana University under George Gaber, studied ethnomusicology at UCLA and served as road manager for Ravi Shankar and Alla Rakha. On a break at that session, Ralph and Collin played their first guitar/sitar duet in the hallways of Columbia Studios.
By 1970 Ralph, Glen, and Collin had joined the Paul Winter Consort for a 50-concert U.S. tour where they quickly formed an alliance with its oboist, Paul McCandless, who had studied at the Manhattan School of Music under Toscanini's first oboe player, Robert Bloom. During that initial tour, Ralph began composing a new repertoire of original material including "Icarus", which has since become a standard. The early development of OREGON took root in motel rooms and college dormitories where in private jam sessions, Towner, Walcott, Moore and McCandless began investigating new musical possibilities after getting a taste of collective improvisation on tour with the Consort. Winter's group introduced them to the idea of performing concerts with uncommon combinations of instruments in an eclectic variety of musical styles. Incorporating these elements, OREGON emerged with a unique synthesis of European classical instrumentation, American jazz harmony, and ethnic influences from around the globe. The notion of recording their own music first arose at a party, where Towner and Walcott were entertaining friends in their guitar/sitar configuration. The group was offered the use of an 8-track studio in the Hollywood Hills, known as "The Farm." A short-lived independent label in Los Angeles subsidized six weeks of taping and mixing. The company did not succeed in selling the results to a major label and the tape went into storage for ten years before its Vanguard release on disc called—Our First Record.
In 1971 the band made its debut in New York City, calling themselves Thyme—Music of Another Present Era, a phrase designed to answer the question. "What kind of music do you play?" McCandless later proposed the name "OREGON" alluding to Ralph and Glen's nostalgic reminiscences of their home state. The next year, Vanguard signed OREGON, recording a new set of original compositions which became the band's debut LP, Music of Another Present Era. In that same period, they made Trios and Solos for ECM, a new label in Europe. The Vanguard album introduced them to their American audience and through their association with ECM, they developed their European following with tours beginning in 1974 where they received critical acclaim and growing recognition in the international community.
Six years and nine albums later, OREGON moved to Elektra/Asylum Records. Its first release on that label, Out of the Woods, reached a decidedly wider audience and was included in the 101 Best Jazz Albums list by Len Lyons. As the years spanned and the group's versatility grew, bass clarinet, soprano and sopranino saxes, ethnic flutes, flugelhorn, French horn, clarinet, dulcimer, electric bass, violin, viola, and a myriad of percussion instruments all found their way into OREGON's instrumentation which already included Towner's nylon and 12 string guitars and piano, McCandless' oboe and English horn, Moore's 1715 Klotz bass and Walcott's sitar and tablas.
At the end of OREGON's contract with Elektra, and with the birth of Collin Walcott's daughter in 1980, the band members took a year long sabbatical during which they pursued their individual solo careers. When they reassembled, OREGON's unique fusion gained an electric dimension through Towner's addition of keyboard synthesizers. The group recorded two more albums for ECM with the original personnel.
They had reached a peak of popularity when in November 1984, Walcott died in an auto accident in the former East Germany, leaving the ECM album Crossing as his final document. This left OREGON with the seemingly impossible task of filling an enormous vacuum. They reunited for the first time in May 1985 at a memorial concert for Walcott in New York where the dazzling Indian percussionist Trilok Gurtu joined them to pay tribute. Trilok, who studied tablas and jazz drumming, accepted an invitation to work with OREGON in 1986 which included a State Department tour of the Indian subcontinent. Over a five-year period, he played on three albums with the band: Ecotopia on ECM, 45th Parallel on Epic, and Always, Never, and Forever, the band's first recording on Intuition. After the departure of Gurtu, the three original members continued their creative development as a trio making two CDs—Troika and Beyond Words.
For the 1996 Intuition recording "Northwest Passage", the group incorporated two masterful percussionists, former Chicagoan Mark Walker and Arto Tuncboyician of Armenia. Walker, who also performs and records with Cuban expatriate Paquito D'Rivera, has become the new fourth member of OREGON and together with Towner, Moore, and McCandless traveled to Moscow in June 1999 to record the double CD for Intuition entitled "Oregon In Moscow." This project is the band's debut recording of their orchestral repertoire. Developing since the Winter Consort days, this prodigious body of work had been performed with the St. Paul, Philadelphia, Indianapolis, Stavanger, Freiburg, and Stuttgart Orchestras, but never documented. Oregon In Moscow, produced by Steve Rodby of the Pat Metheny Group fame, features the band members as composers, orchestrators, and soloists in collaboration with the Moscow Tchaikovsky Symphony Orchestra. In 2001 this album garnered four Grammy nominations. OREGON's most recent production, a live CD recorded during a spirited week at Yoshi's, San Francisco Bay Area's premier jazz club, was released in 2002. Not since 1980 has the group's electrifying and poignant performances been captured on tape.
(Oregonband.com)
---
Oregon emerged in 1970 as a splinter band from the Paul Winter Consort. Its members each had experience in jazz, classical, and a variety of non-western musical styles, and were also multi-instrumentalists. Ralph Towner played standard acoustic and 12-string guitar, piano, a variety of electric keyboards, trumpet and flügelhorn. Paul McCandless' instrumental arsenal included oboe, English horn, soprano sax, bass clarinet, the musette, and tin flute. Collin Walcott handled most of the percussion duties on tabla and various African and Latin rhythm instruments plus sitar, dulcimer, clarinet, and violin. Glen Moore was the bassist, and also played clarinet, viola, piano, and flute. They suffered some snide comments labeling them the "Modern Jazz Quartet of the '70s" or "a white, European imitation of the Art Ensemble of Chicago." In truth, they were an excellent ensemble playing a hybrid style that wasn't exactly jazz, and certainly wasn't rock, but liberally quoted and borrowed from free jazz, Asian, African, European and pop music sources. They began on Vanguard, later moved to ECM, and also issued albums on Elektra and Portrait/Columbia. Walcott's death in a car accident in 1984 was a major blow but he was eventually successfully replaced by percussionist Trilok Gurtu. Oregon has worked at times with some guest players (including Zbigniew Seifert, Nancy King, and Elvin Jones). Their Elektra albums were reissued on CD by Discover, while their Vanguard and ECM albums have also been remastered and re-released on compact disc. Mark Walker, a master percussionist and drummer from Chicago, eventually replaced Gurtu, and became a full-time member of Oregon in 1996. Beginning with 2005's Prime, Oregon recorded for the CAM Jazz label. Family Tree appeared in 2012.
Ron Wynn (Allmusic)
---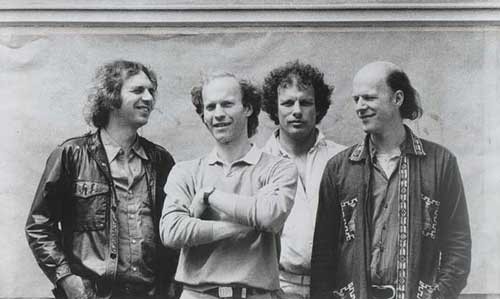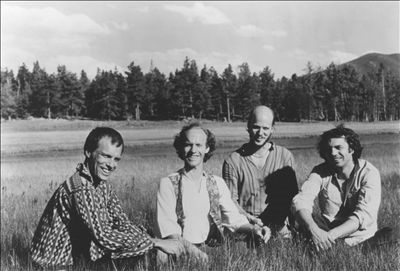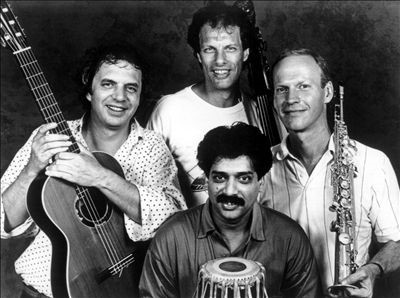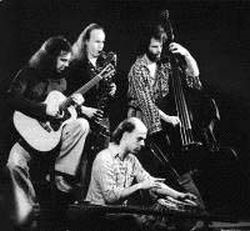 One of the earliest and finest exponents of world jazz, Oregon began life in 1970 as an offshoot of the Paul Winter Consort, in which the group's original members had played.
From the beginning, the band eschewed most jazz conventions. Percussionist Collin Walcott played tabla, sitar, and dulcimer, among other instruments, but did not use a trap set; bassist Glen Moore doubled on clarinet, viola, and piano, and its front line was formed by a double-reedist (Paul McCandless) and an acoustic guitarist (Ralph Towner).
The band's music differed from much of what had heretofore been considered jazz. The concept of blues and swing was given a much-reduced prominence in favor of other, less literal forms of tonal and rhythmic organization. For example, Indian ragas would occasionally replace chord changes, and talas would supplant swing time. The group's dynamic approach was quieter than typical by jazz standards, and their overall aesthetic somewhat introspective.
Improvisation was central to the band's work, however, and in this sense their music is most firmly in the jazz tradition. Oregon's music is characterized by a heightened method of ensemble interaction, a rapt attention to timbral contrast, and an openness to any and all cultural influences.
After Walcott's death in a car accident in 1984, the group disbanded for a time, before eventually replacing him with percussionist Trilok Gurtu.
(Chris Kelsey, All Music Guide)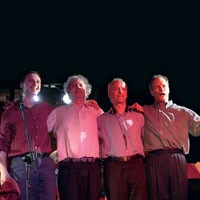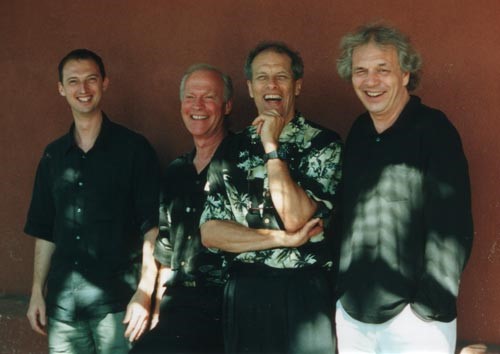 Oregon: The Art Of The Musical Canvas
(RAUL D'GAMA ROSE allaboutjazz, August 5, 2004)
This, to me is why the music of Oregon is a magical experience. It is like a canvas of sound that remains wet and vivid long after the sonic moments have long passed!
It is very rare indeed for the art of the brush on canvas and fingers on musical instruments to inhabit the same time, space and composition. But when it does a lifetime of magical experiences are born and stay with you forever. To do this the artists must make a myriad metaphysical leaps and transmigrations! A twist of fate that must make mind, body and soul dance with the re-invention of pure joy. To do this requires re-locating the landscape of music to a canvas in the musician's mind and the listener's ear. There is no group of artists who can perform this magic like the musicians of the group – Oregon.
The odyssey of Oregon began over twenty-five years ago, in the Paul Winter Consort, when, it is rumored, Richard Bock – then cellist of the Paul Winter Consort – told tales of the legendary loft sessions involving Ralph Towner, Collin Walcott and Glen Moore. Paul McCandless – then oboist with the Consort – was entranced enough to join in the sessions that must have sounded like music from quite another world. Small wonder as Towner were melding their Bill Evans – Scott LaFaro thing with a certain something that was being developed by Collin Walcott after he had been schooled in the Indian music dialect by years of managing the sitarist, Ravi Shankar when he hit the road. McCandless brought word of this to Winter, when the latter was looking to hire a classical guitarist. But Ralph Towner, Glen Moore and Collin Walcott came as a package. And just as well for Paul Winter, who was shaping his unique sound in cathedrals and concert halls – as far removed as the Lincoln Center and the Grand Canyon!
Paul Winter had a world-view: Every place on earth echoed with sound worthy of being interpreted in and as music. Ralph Towner, Collin Walcott and Glen Moore were already interpreting just that with guitar, piano, sitar and acoustic bass. In the Consort of early-1970 this combination added spectacular tone and color to what McCandless' oboe, the newly acquired David Darling's cello and Paul Winter's own saxophones, were already bringing to the sound stage and to record. The results were cataclysmic and the Paul Winter Consort began to indulge in the kind of ensemble improvisation that shaped up into a veritable musical force of nature!
In the year or so that Towner, Moore, Walcott and McCandless worked with the Consort, they toured breathlessly and recorded as well. It was not long before the sparks that flew between the four musicians ignited a plethora of ideas and concepts, the most predominant of which appeared to be the echoes of sounds heard on a rarified plane somewhere west of the sun, east of the moon, delivered in sketches of a musical journey that circumnavigated the orient to the occident.
Thus Oregon was born – in a palette of sound that reflected more than the folklore of rural America and the jazz of smoky, downtown lofts and bars. More than the rich mythology of European legend and the harmonic gymnastics of Continental classicismï More than the sum of Indian harmonic and rhythmic pyrotechnics, but a music also imbued with a certain 'alegria' and a sense of what is best described as 'saudades' by my Brazilian sensibility. But this is no ordinary fusion of global musical cultures. It was as if the music of Oregon was derived from astral traveling! After all, how else could so many vivid pictures be sketched and painted simply by plucking the strings of a guitar, or running the fingers on the keyboard of a piano; by bowing or plucking the strings of an ancient bass violin, or by blowing an oboe and an English horn and (sometimes) a bass clarinet, or plucking the strings of a sitar and by painting patterns on a tabla, a pakhawaj or a dulcimer and a myriad other percussion instruments from the Middle Ages to the age of the mainframe? Many musicians had transmigrated from plane to plane, but few could tell the story, much less create the sketches so vividly that you yourself could be transported to another world as you are drawn into the wet paint, so to speak – created by a musical sketch by Oregon.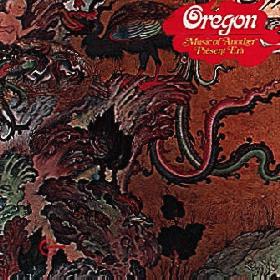 Consider if you will, the early album, Music of Another Present Era (1973). Just how far are you prepared to stretch is determined by how willingly you allow yourself to be seduced by the canvas of the record. The odyssey begins in a musical stratosphere of heaven and earth! Consider the opening track: "North Star" that draws you into the song with McCandless blowing gently through the reed of his oboe, almost as if he were weaving a brush gently on a celestial canvas, joined in by Towner's piano and guitar crisscrossing the path to the stars, driven by the rhythmic intensity of Moore's bass and Walcott's palpitating tabla! As if this celestial journey were not breathtaking enough you are invited to feast at the edge of the waters of the earth with "Naiads" a bubbling tribute to the water nymphs that dance with the bubbling brooks of the musical mind. McCandless' oboe is ever-tantalizing as it gurgles in counterpoint with Moore's elegant obligato and Towner's tranquil guitar ascending, caressing the song, as if it would a nymph's form-changing body, while Walcott's drums urge the frenetic dance on to its joyous conclusion! Songs of myth and legend abound on this album – "Baku, The Dream Eater" and the "Bell Spirit"' are but two – whose journey traverses the space between heaven and earth. But it is tracks like "The Silence of a Candle" – an elementally sad sketch that almost suggests the sunset of a life – and "Touchstone" – an apparent journey to the space between the heart, with wave upon wave of sound layered by an English horn, oboe, bass, flute, guitar and the proverbial underpinning of the beat of Walcott's South Indian 'mridangam' (drum) and other percussion, that takes your breath away!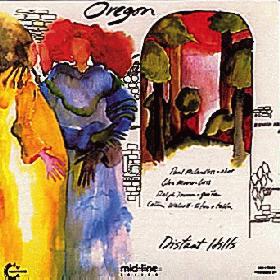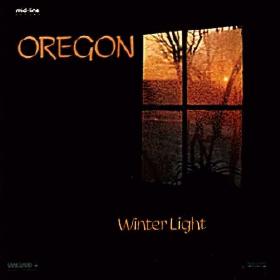 This splendid journey that began when the four founding members of Oregon branched out of the Paul Winter Consort continued through several albums in the 70s – including Distant Hills, (1973) – including the rhythmic expedition, "Aurora" and Winterlight, (1974) which featured an ever-expanding palette of musical sketches; almost wet paintings such as "Tide Pool" and "Ghost Beads" (a brilliantly improvised shadowy, Escher-like musical imprint), continued on the west-coast, Vanguard label. By the late '70s, Oregon came to the attention of WEA, and signed on to make several significant albums.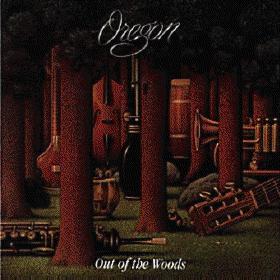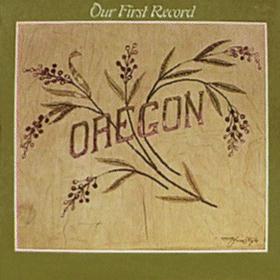 In 1978, the band cut Out of the Woods, a deeply impressionistic "Waterwheel", and a minor chord pastoral piece with a tantalizing rhythmic bed of tabla and bass that lifted the improvising oboe and guitar to giddying heights. This was followed by the album, Roots to the Sky (1979) and the release – among other albums – of Our First Record, a 'basement tape' all but lost until it acquired cult status among a growing of Oregon followers. The WEA releases solidified Ralph Towner's reputation as a composer of considerable repute; who could fuse the mathematical discipline of classical musical forms with the free flowing, ancient tribal harmony and rhythms with new world jazz dialects. The albums also marked Oregon's chimerical character, a group unafraid to take improvisation beyond accepted norms – even outside the fringes of jazz. Evidence of this was their ability to take John Pepper's classic "Witchi-Tai-To" and stand the tune on its head, with Ralph Towner's silky-flowing piano weaving in and out of McCandless' oboe and English horn choruses, vibrating with the heartbeat of the bass and percussion accompaniment from Glen Moore and Collin Walcott.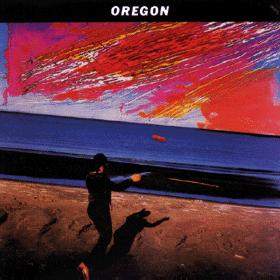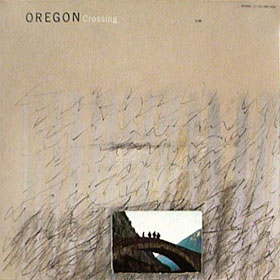 But this early Oregon reached its zenith when the group cut two genre-defining albums with Manfred Eicher's ECM label in Munich. The eponymous Oregon and Crossing, which was actually completed after Walcott's tragic and untimely death in a road accident, which in tour in Germany will always be two of the finest albums made by a band that came to typify the efforts of musicians determined to bridge the musical genres across continents, cultures and dialects. There are few albums that have broken the boundaries of music across continents, cultures and dialects.
The seminal Oregon was recorded in February of 1983. Although this was not the first ECM imprint (The quite fine Solos/Trios had been recorded in 1972, but for legal reasons, it could not be labeled an 'Oregon' album and so became 'attributed to Ralph Towner and Glen Moore', but also featured – albeit never together on any of the tracks – Paul McCandless and Collin Walcott), Oregon found the band had crossed the Rubicon in the art of ensemble music. The foursome was inspired – both in the compositions, which were infinitely more intricate – harmonically – but also began to illuminate a much wider musical heritage stylistically. The soul of Bill Evans and Scott LaFaro resonated in the mists of the music, along with Stravinsky, Webern, Bartok – even Bach! The character of each of the members of he group also began to come to fruition – something that would propel them into a nebulous zone that would be light years ahead of composers of modern music by the end of the century.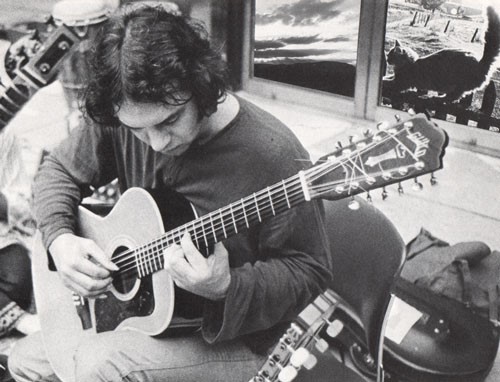 Ralph Towner, for instance honed his talent for not only appropriating myth and legend of the many worlds his mind inhabited at once, but also showed (on this album) that he had a flair for expression that was eerily reminiscent of Flemish painters. His study, "The Rapids" is so alive and vivid that it not only conjures images of white water and gleaming rock, but suggests this almost as if it were a canvas just painted and still wet, and in a style that pays handsome tribute to Pieter Breughel! Towner also introduced, for the first time, the use of synthesizers, which he used to generate sounds that so enhanced the 'acoustic sound' that Oregon had come to exemplify, that electronic instrumentation, at Towner's hands, came to be completely redefined. Ralph Towner had, with this album become the 'painter' of sound. As "The Rapids" indicated, Towner's natural flair for applying layer upon layer of shade and color upon a composition to imbue it with a richness of setting and tone that few composers today have been able to accomplish – with the possible exception of Egberto Gismonti.
Of the other three members of Oregon, McCandless came to become the most mysterious and delightfully whimsical. His delicate faun-like compositional style – evidenced on 'Beside a Brook' – was complemented by his now rounder tone on his ubiquitous oboe. McCandless also introduced other horns – the soprano saxophone on "The Rapids" and the bass clarinet on "There Was No Moon Tonight". Glenn Moore had a fine sense of humor as his sly tribute to Toscanini's oboist, Robert Bloom – "Impending Bloom" indicates. Walcott does not compose on this album, but is everywhere on it in his interpretations of his band mates' compositions, and as you would imagine, his contributions on the group improvisations also indicates.
But Walcott shines on Crossing , his last album with the band – and Oregon's penultimate with ECM. Crossing marks the turning point in the journey that is Oregon. It is perhaps one of their most 'complete' albums – in terms of the flawlessness of the compositions and the seamless intimacy of the four musicians. It is almost as if this were a family bonded together by a sixth sense when they tossed ideas among themselves. Instruments seemed to be extensions of their bodies just as ideas seemed to flow in and out of each other's hearts and minds! And of course, the characters of each of the composers of Oregon reached heights which musicians rarely accomplish. Moore's work abounds in humor – "Pepe Linque" and "Kronach Waltz" – McCandless continues to charm with his whimsy – "Queen Of Sydney" and "Amaryllis" – Walcott, who contributes just one track – "Travel By Day", almost like watching a caravanserai of camels gliding upon the undulating desert dunes and Towner, whose musical brush glides over an imaginary canvas as he creates "Alpenbridge", "The Glide", a breathtaking track with an ascending and descending motif, "The Looking Glass Man" and the wistful and altogether beautiful "Crossing", which shows how deeply the composer has come to be influenced by Brazilian the sensibilities – typically 'saudades' – the sense of longing (for a better time and place, perhaps). As it turned out this was to be prophetic. Walcott died in an accident – that also killed Jo Harting, a friend and non-musical assistant – before the release of Crossing and this almost broke the group completely.
It took almost a year and a tribute to the late percussionist and musician, Collin Walcott that brought Oregon together again. It also marked a new era of sound and vision for the band. Towner, McCandless and Moore came together with Trilok Gurtu, the Indian-born percussionist who had been introduced to them by Walcott himself, years earlier.
I caught up with the band when they were playing in Bombay, India, at the Jazz Yatra, a three day festival that I had been commissioned to cover for a magazine. Oregon was alive and had the spark that they brought to their live gigs. It was a magnificent sight to see and hear the band that I had first heard live in the mid-seventies. The band was swinging mightily. They played most of the classic pieces that they had become well known for. And while this was still Oregon, with its ability to conjure images of a world that echoed with myth and legend and jazz – hot and vibrant, something elemental had come into play. It took some time to find out quite what the band had become.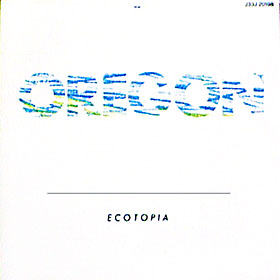 Ecotopia (1987) was the last album that Oregon released through the ECM label, and the first that the band – now with a new fulltime percussionist in the person of Gurtu (Walcott was never truly replaced, but continued and still does continue to inspire and propel the band ever onward). The music on the album is vivid and fresh, but like the half a dozen albums (including the ones they released up to Northwest Passage), there is a sense of mortality in the musicï an urgency in the tone and flow that suggests that Towner, Moore and McCandless have survived a catastrophe and are now tread softly into the future aware of the impermanence of things. "Twice Around The Sun" on Ecotopia is a typical example of this new sensibility. The percussion – Gurtu and Towner, together – drives the song into an almost lonely and sinister groove. 'ReDial' – suggests something completely lost and the closing track, "Song OF The Morrow", a Walcott piece is elementally sad.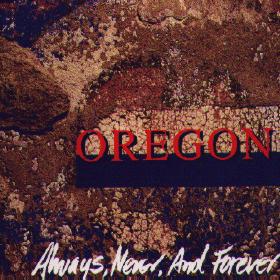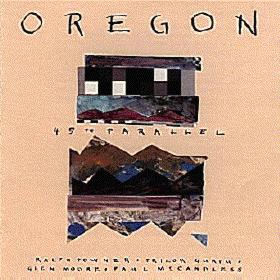 The tone of Oregon in the post-Walcott era continued throughout the three albums that the band made with Gurtu. All are superb, with Gurtu fitting perfectly with the new and urgent sound. Through 45th Parallel, in 1988 and another landmark album, Always, Never And Forever (1992), the search for their new musical holy grail continued, with Gurtu driving the percussion chair with immediacy, markedly different to what Walcott brought to the group. "Les Douzilles" (on 45th Parallel ) and "Beppo" (on Always, Never And Forever ) are wonderful examples of the swinging freedom that the '80s and '90s Oregon band seemed to favor, in their happiest moments. But music from both albums kept the band in touch with the painterly concepts that they had brought to fruition with such finesse. "Beneath an Evening Sky" ( 45th Parallel ) and "When The Fire Burns Low" ( Always, Never And Forever ) will stand out as beacons of Oregonian splendor for decades to come.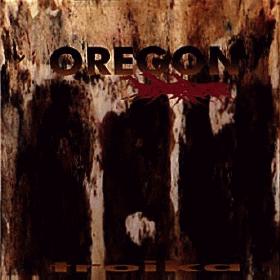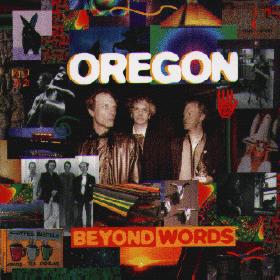 When Trilok Gurtu left to pursue a solos career closer to his roots, Oregon was once again reduced to the three original members. The band released two albums as a trio – Troika (1994) and Beyond Words (1995). The former album was released on the very adventurous veraBra label and is almost a precursor to Oregon's last three albums (1999 to date, except that the band is, there, a quartet once more). Troika features some daring work by the trio. Towner displays almost silken touch on the strings, especially on "Charlotte's Tangle" and the magnificent portrait, "Mariella". "Gekko", turns out to be a feature for McCandless' oboe, playing the melody in sixths loping rhythmically like the reptile the track is names after, as it were. The stop-start pace of the song moves easily from major to minor chord variations, and takes on a character all its as oboe and guitar trade lines. "Charlotte's Tangle" features some superlative arco playing by Moore. And "Pale Sun", proceeds to be unveiled like a just finished watercolor of a look at the northern hemisphere sky. Absolute Oregon! Only this composition is by McCandless. Who could, after all resist writing a tribute to Ralph Towner? The short sketch, In "Minaret", McCandless displays a wonderful understanding for Middle Eastern harmonic cycles, which he uses to construct the musical edifice. Troika was (and still is) a significant achievement. In retrospect, it was a portent of the major work yet to come from the band. Here was, once again, a group of musicians adept at feeding off each other – melodically, harmonically as well as rhythmically. As Moore put it in a statement quoted in the liner notes to 45th Parallel : "The music we've evolved has not come from any idea, but from getting together and influencing one another. We've become one another's greatest influences because we've listened most carefully to one another at least over the last 20 or so years and Ralph and I for the last 30 years."
If Troika was the quieter and more introspective albums of the two, then Beyond Words (1995) brought the group back again to familiar territory in terms of their sphere of reference culturally, and musically. Again more sophistication in the interpretation of the music – most of which had been written years before, but the music was now more orchestral-oriented, in the way it was rearranged and scored for the myriad instruments that were now employed to create the Oregon sound, sans percussion, of course. "The Silence Of A Candle", "Les Douzilles", "Ecotopia" and the ever present "Witchi-Tai-To" are some of the exquisitely reworked originals on Beyond Words. The best, it seems, was yet to come.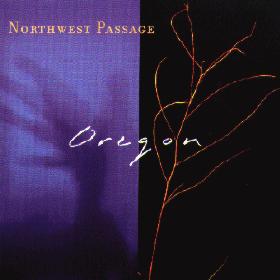 In 1997, Ralph Towner wrote in liner notes to Northwest Passage: "Oregon is a social microcosm complete with all the fluctuations and changes of a large culture. In the 27 years of our existence we've dealt with our individual growth and differences, selfishness and generosity, death and rebirth, patience and impatience, triumphs and failures, and remain together to learn and flourish as friends and musiciansï Through the years there have been inevitable crossroads that have required us to re-examine our courseï We felt for this album, we needed to rekindle our love of playing with percussion, and found two exceptionally worthy musicians, Mark Walker and Arto Tuncboyaciyan, who met our requirements of versatility, maturity and musicianship." And so began the latest chapter in the Oregonian odyssey.
It appears that Towner's words about rebirth were almost apocalyptic. Northwest Passage saw a musically recast Oregon. The percussive element of the group is completely different from what we had heard form the band throughout the Walcott years and the albums made with Trilok Gurtu behind his array of percussion instruments. Tuncboyaciyan has a distinct, wild and folksy east European style and brought a Bartokian sensibility to "Don't Knock on My Door", "Under a Dorian Sky" and "Under The Mountain" – the tracks he contributed to – both as musician and co-composer. Walker, already a master at Latin rhythms, from graduating in the Paco D'Rivera school, fed Towner's voracious appetite for dipping into the Brazilian sensibility that pursues him like a second shadow. His 'hot' style contrasted delightfully with Towner's saudades for 'alegria' and – it seemed – McCandless' yen for the same as well! "Lost In The Hours" (McCandless) and "Yet To Be" (Towner) are outstanding examples of the synergy between the Oregonians and their percussionist. Even Tuncboyaciyan makes joyful turns in "Take Heart" and "Claridade" – both Towner pieces. And the last, title track is a tour de force of an Oregonian canvas, with Towner's keyboards driving the group into the mythical passage that the band paints on a wet and imaginary musical canvas.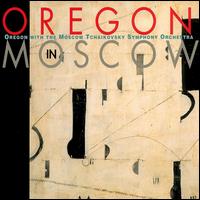 Three years after Northwest Passage Oregon pulled off yet another miracle. The group journeyed to Moscow with Steve Rodby, their new producer and virtually another member of the group, to make Oregon In Moscow, with the Moscow Tchaikovsky Symphony Orchestra conducted with George Garanian. For thirty years before that, Oregon music has always had a strong relationship with orchestral music – as much as it has had with the far side of jazz, Latin, Indian and other musical dialects. In Towner's words, not only have the use of double reeds and, of course his own use of the piano and classical guitar, given the band the unique identity and expansive sound associated with symphonic orchestras, but it was as much a question of composition, and presentation of the music. The close attention to details of articulation, dynamics, phrasing and tonal production derived from the band members' own classical studies.
So Oregon In Moscow was conceived and delivered much like a precious child with meticulous detail. If any one Oregon project can lay claim to being a masterpiece, this record would be it. (Although, I also believe that Crossing (1985) and Troika (1994) have also taken Oregon to great heights in the history of the band.)
But the Moscow double-album is brilliantly conceived and executed. McCandless' compositions "Round Robin" and "All That Mornings Will Bring" sound as if they were written for this kind of expanded palette. Towner's "The Templars" (once again a visit to the medieval) is magnificent, spacious and emerges with great pomp and circumstance at the hands of quartet and orchestra. Moore's "Arianna" is completely reborn at the hands of the musicians of the quartet and the orchestra. "Icarus", Towner's classic piece, which made its debut performance with the Paul Winter Consort and the symphonic orchestra at Indianapolis in 1970 comes alive with myth and legend, tone, texture and melted wax, here on Moscow. "Spirit's Of Another Sort", "Anthem" (from Towner's solo album of the same name), "Firebat" and "Zephyr" are newly recast gems, but the album also belongs to "Free-form Piece For Orchestra and Improvisers".
Towner had cast this composition in an unusual form – as an improvisation for the conductor of the orchestra! So, the piece – divided into three sections, each with ten 'cels' of music of various length 'that are cued by hand signals form the conductor'. The fact that the maestro Garanian was able to feel the sensibilities of the musicians – both his own and those of the quartet – speaks volumes for his sensitivity. The piece also marks the triumphant bridge between compositional material and its imaginative interpretation that sets the music of Oregon quite apart from most other music in this modern era of music made in a western dialect, so to speak. There are other landmarks too. Towner, McCandless and Moore are also at the top of their form and in Mark Walker, Oregon had finally found a percussion to glide with them into the future. For all these reasons and more, Oregon In Moscow is a miraculous record, worthy of the four Grammy awards it was nominated for in 2000.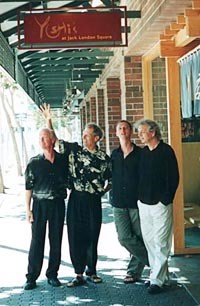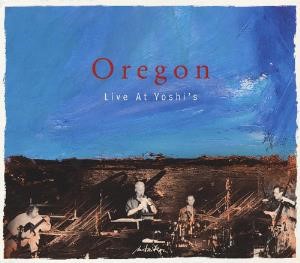 And so the expedition that is Oregon continues In August last year the band performed for four days at Yoshi's in the U.S. This spectacular performance became an extended set on the album of the same name. It was only the third live album by the band and one that will stand as their finest live gigs by a jazz quartet in recent times.
Listening to the record I am reminded of a performance by the sitar maestro, Ravi Shankar where the renowned Indian painter M.F. Hussain painted a large canvas as Shankar performed. This was one of the most unusual performances by two legendary artists. I believe that this performance by Oregon comes just as close to that memorable event. Like they do on most of their musical expeditions – both live and captured on record – Oregon use their ingenuity and musicianship to paint a canvas of their journey through the art of music. Through the feline grace of "Pounce" that opens the set, you can 'see' the instrumentation – which introduces Towner's new frame guitar – weaving in and out of the composition as it lopes and leaps through musical foliage. Towner also does a superb turn with his legendary sketches, such as "The Prowler", 'Distant Hills' and the humorous "Short n' Stout", while Moore's "Crocodile Romancing" returns composer and the interpreting musicians to their 'wild side'! The glorious set closes with a timeless performance of an equally timeless favorite, "Witchi-Tai-To".
The applause for this and every Oregon project is still echoing in my ears! Ever the sensitive 'historian', Towner comments of this latest in the Oregon odyssey: "When playing in concert for a large audience, a different phenomenon occurs. There is an infusion of collective energy and attention that magnifies the senses of everyone involved, and often, as a piece unfolds and tells a story, the musicians and listeners reach a 'zone' in which they seem suspended together on every breath and nuance'. This, to me is why the music of Oregon is a magical experience. It is like a canvas of sound that remains wet and vivid long after the sonic moments have long passed!